One of the greatest rewards of a successful fishing trip is trying out some tasty new recipes with your haul! There are a ton of different species of fish that can be transformed into creative mouthwatering meals—catfish, trout, swordfish, salmon, and many more.
Here at Lawrence Bay Lodge, one of our favorite fish to fry has got to be walleye! Check out these delectable, savory dishes we've gathered for you to prepare with the premier walleye you'll catch during your visit to Saskatchewan!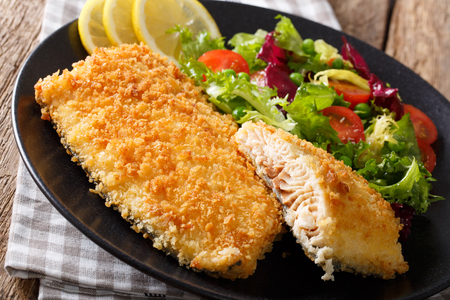 1.) Honey-Fried Walleye
Add a tempting twist to a traditional fried fish fillet with a sweet honey glaze! This enticing recipe is easy to prepare—just make the coating, lather up your walleye, and fry it up in the skillet. It'll be ready to go in about 15 minutes! Start by preparing a simple egg and honey mixture to dip the fillets, then coat the glazed fish with a flavorful combination of crushed saltines, flour, salt and pepper. Drizzle the finished walleye in honey and enjoy!
2.) Irish Fish Pie
Explore the full potential of a tasty walleye with this unique, hearty dish. The softened vegetables and rich potatoes you'll find in classic shepherds' pie pair well with fresh, tender fish to warm your taste buds. Bathe it in a savory, creamy sauce to really make you feel like you're sitting by a cozy countryside fireplace in the middle of an Irish winter! Get the full recipe here.
3.) Hot Walleye Dip
Turn your best walleye into a delectable game day or cocktail party appetizer with this recipe from NellieBellie! This gooey, cheesy dip is perfect for serving with bread, crackers, or even some crunchy veggies. Use a generous amount of butter and onions as you prepare your walleye to give it a distinctive flavor that compliments the thick, zesty cheese mixture you'll be using to make it into your new favorite dip!
There's nothing more satisfying than using the walleye you caught yourself to fill your dinner plate! Enjoy the beautiful scenery of Reindeer Lake and the other bountiful fishing spots Lawrence Bay Lodge has to offer, as you head out on a quest for our juicy 2-6-pound walleyes. To learn more about the variety of exciting fishing experiences we provide for our adventurers, give us a call or visit our website to book your trip today!