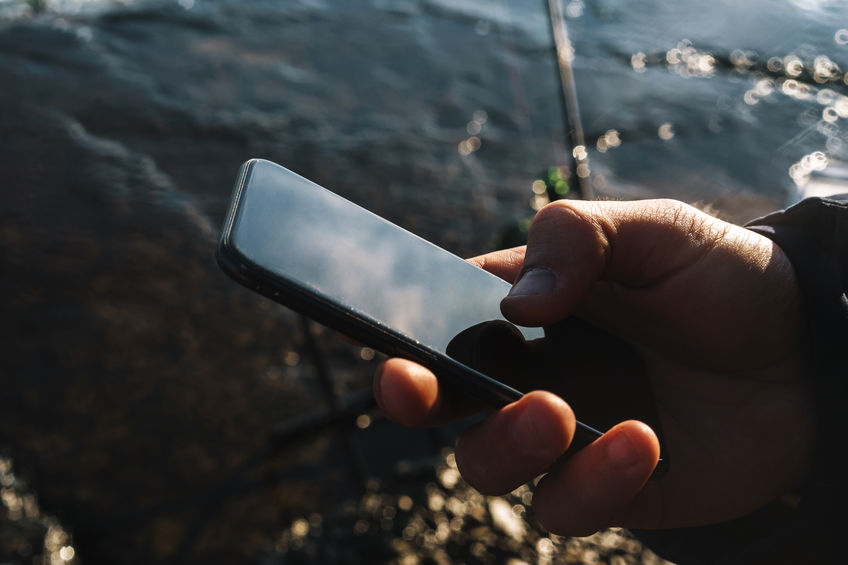 The origins of fishing date back to hundreds of thousands of years ago, when our early ancestors would spear, net, or grab fish by hand to sustain themselves by eating or trading it. We've come a long way since then, with a significant number of today's fisherman heading out to the water for fun instead of work.
As fishing has evolved, so have the resources we use to learn, practice, and make progress. In today's world, many of those resources are available right in your pocket. That's right, we're talking about your smartphone! There are a ton of apps out there designed to help anglers maximize their catches, hone their skills, and enhance their overall fishing experience—and we've rounded up a list of some of the top ones you should be downloading!
1) ANGLR
ANGLR is essentially an automated logbook for your fishing information. Just turn on the app when you start fishing and it will track pertinent data from your phone, such as GPS location, weather conditions, and water conditions. You can also manually add other details about your fishing experience and even include photos. Having all this information on hand will allow you to review your progress and refine your techniques. ANGLR is a free app with paid upgrade options.
2) Deeper Smart Sonar
This app is designed to be used with the Deeper Sonar Fish Finder, but can be a useful tool even if you don't have one. The Deeper Smart Sonar app displays a live underwater map that details water depth, temperature, bottom topography, fish locations, weather forecasts, and more. Using this data, it will be able to tell you the best time and location to fish. The Deeper Smart Sonar App is free.
3) FishAngler
If you're looking for a great comprehensive fishing app that has a lot to offer, FishAngler is it. This app provides useful information to help you plan a successful outing, such as mapping, weather and marine forecasts, and new fishing spots. It also allows you to track fishing data and your own experiences. Another reason anglers love this app? It's also a virtual fishing community where you can connect with other anglers! FishAngler is a free app.
4) FishBrain
As the world's most extensive network for fishermen, FishBrain is the perfect app for those who want to connect with other like-minded anglers. You and fellow community members can share fishing tips, photos, hot spots, reports, and catches. It's also a good resource app, containing a database of information about baits, techniques, and the ins and outs of fishing specific species. FishBrain is available as a free app or a premium version.
5) Pro Angler
For saltwater fishermen, the Pro Angler app is definitely a must-have. In it you'll find weekly location reports, GPS hotspots, tidal data, water and air temperature, as well as land resources such as bait and tackle shops, public launches, weigh stations, and more. There's also a handy list of state and federal fishing regulations. What's even better about Pro Angler? All of its data is logged by professionals like ship captains and angler authorities. The app is available in both free and paid versions.
Looking for a fishing experience like no other? Book a guided fishing trip at Lawrence Bay Lodge! With a variety of species to fish in our Reindeer Lake location, including Northern pike, lake trout, walleye, and arctic grayling, you'll be able to test out all your apps, new techniques, and skills. Plus, our knowledgeable guides will be there to help you improve your abilities along the way.
Contact us today to reserve your spot for the summer!