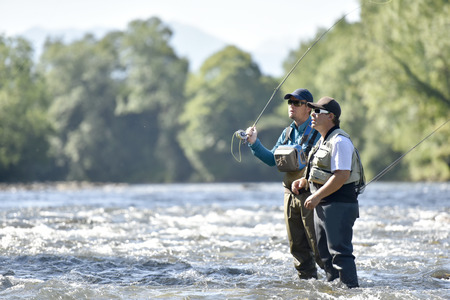 When you're fishing for the first time in a new area, or for the first time in general, there are a lot of exciting elements that go into making your trip fun and successful. Even for seasoned anglers in a familiar area, it can sometimes be difficult to master all these different aspects and make the most out of your experience.
The best way to find success as a beginner or take your skillset to the next level as an experienced angler? Take a guided fishing trip with a local expert! Not convinced? Check out what they can bring to your fishing excursion!
1) They know where the fish are.
Save time and make it easier on yourself by heading out to the water with someone who knows where to look for a catch. Local fishing guides know the best spots to find the different species in the area, and probably a few hidden gems they'd be willing to share with you! When you know you have a good chance at a bite, it'll be more fun and less of a waiting game.
2) Learn how to read the water.
Different regions and bodies of water have different intricacies to master when it comes to fishing. A guide who knows the area can teach you how to navigate the waters in ways you wouldn't otherwise be able to. They'll be able to show you which boulders are a treasure trove for walleye, which drop-offs to avoid, and how to apply their techniques for future trips.
3) Get help with your gear.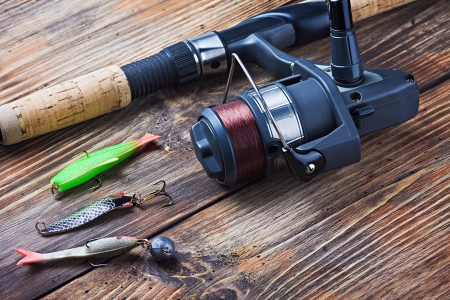 Many guides will provide you with the angling gear you need to conquer the water. Or, if you're booking through a lodge, you'll have access to it through there. Either way, you'll embark on your adventure armed with the right tools you need to fish the area!
If they're not bringing the gear themselves, guides will tell you which rods, reels, bait, and other tackle to bring ahead of time, so you don't waste your time carrying around or fumbling with equipment that will be useless to you.
4) Develop your craft.
You'll never grow as an angler if you don't challenge yourself to expand your knowledge by using every resource available! An experience with a fishing guide can be valuable to even the most practiced fishermen. Collaborating with a professional is a great way to learn new techniques, hone old ones, and discover things you've never known about fresh spots, unfamiliar species, and more!
5) Have a safer trip.
Navigating new waters can be tricky, especially if it's your first time on the water as it is. A guide will do just that—guide you! You won't have to worry about getting lost or hurt stumbling into the wrong channel or current. Plus, if you do get hurt, most guides are trained in basic first aid and will help stabilize and get you to safety.
6) Make your fishing experience more fun.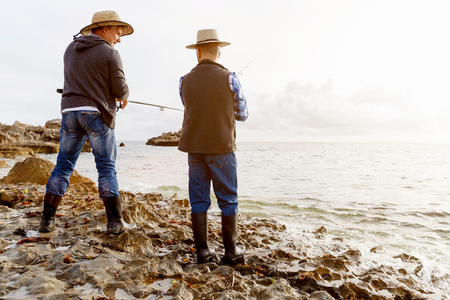 Adventures are always more satisfying when you can share them with someone else. Going fishing with a guide who is as passionate about and interested in what you're doing as you are will make your trip that much more enjoyable! Build a new relationship and learn a few trade secrets along the way.
For guided fishing trips in Northern Saskatchewan, Lawrence Bay Lodge is your number one spot! We'll set you up with a licensed Cree Indian guide who will help maximize your opportunity to catch one of our trophy Northern Pikes or other great species (and cook you a delicious midday shore lunch on top of it).
Contact our team today to learn more about the fishing experiences at Lawrence Bay Lodge and book your guided trip!