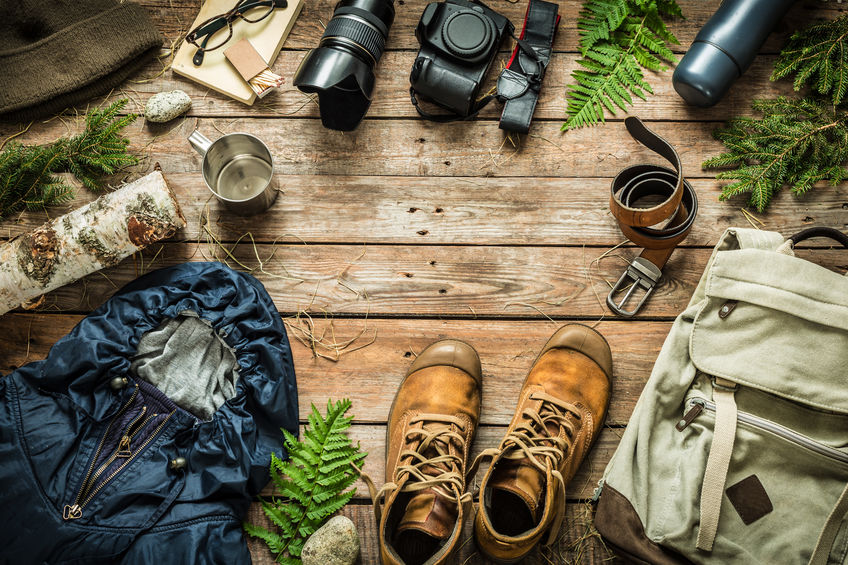 There's something magical about camping in the fall that you don't quite find in any other season. The air is crisper; colors are more vibrant; and there's a calming stillness that settles in as the busy summer camping season dies down. It's the perfect opportunity to spend some time with your friends or family, enjoying each other's company and nature's beauty before we all head inside for the winter.
What you'll need for a fall camping trip is going to be a little different than what you would bring to the campground during the hot days of summer. Use our packing guide below to help you get ready for the optimal autumnal camping experience!
Clothing
Summer camping means bathing suits and tank tops, but fall means flannel and boots. One of the best things about fall camping is that the temperature is just right. It's not so hot that one afternoon in the sun has you scorched, but not so cold you can only be outside for an hour or two at a time. Fall days can get chilly though and fall nights tend to have a bite.
When you pack your wardrobe for your fall camping trip, think in layers. Start with a few pieces for a light, moisture-wicking base layer to keep you warm and dry. Then, pack some mid-layers you can easily add and remove as needed—light sweaters and jacket, hoodie, fleece, hiking pants, etc. Your final outer layer should be your heaviest and most weather-resistant, such as a rain jacket, rain pants, and an insulated coat.
Because your extremities are often the first to lose heat on a cold day, it's important that you bring a few cozy fall accessories to keep them warm too. A beanie, pair of light but warm gloves, heavy wool socks, waterproof hiking boots, and a light scarf will top off your fall camping outfit and keep you comfortable on a long hike or chilly evening spent by the fire.
Food
You're going to need warm, hearty meals to keep you toasty and well-fueled for your fall activities. It's a good idea to prep your meals ahead of time to ensure you don't forget anything and help speed up the process on site.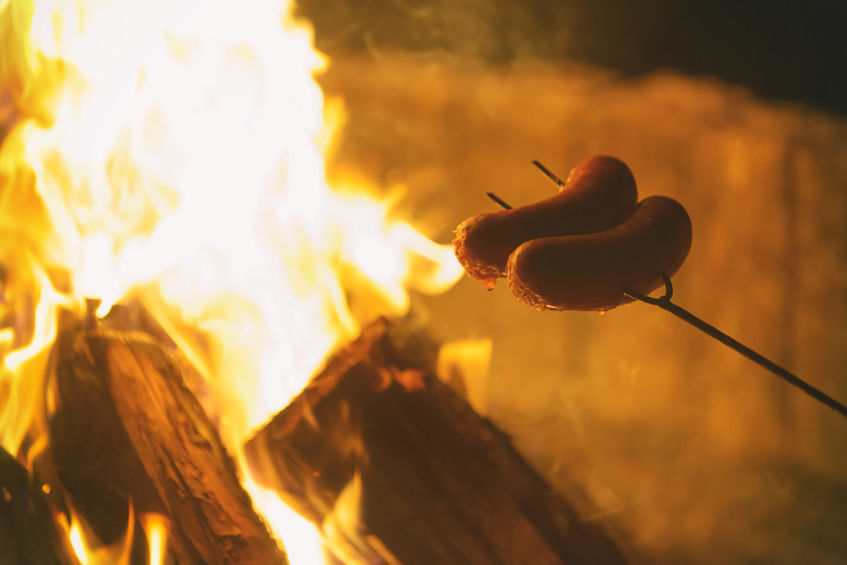 Big batch meals like chili and soup with plenty of veggies will be easy to transport and heat up for lunch or dinner. Bring a few easy items to grill too, such as burgers and hot dogs. You can even turn grill night into a family activity and have everyone cook their own dinner over the fire!
Don't forget a couple of grab and go breakfast foods as well, like fruit or cinnamon rolls, to help you jump start your day. Snacks such as granola bars and trail mix are good to have to throw in a backpack and bring along on your outdoor adventures in the afternoon. Of course, you'll want to bring a few dessert items too. After all, what is a camping trip without smores?!
Other Camping Essentials
Once your clothing and food are handled, there is some additional gear you'll want to bring on your fall camping trip to keep you safe and comfortable. Some of the top items to pack include:
Flashlight/lantern & extra batteries
Backpack
Camera
Bug spray & sunscreen
Plenty of warm blankets & pillows
Sleeping bag, sleeping pad, or air mattress
First-aid kit
Cooking supplies & dishware
Bathroom supplies
Now that you know how to pack for a fall camping trip, all you need is the perfect destination. If it's exciting outdoor activities, delicious homecooked meals, and beautiful autumn scenery you're in search of, Lawrence Bay Lodge is your fall camping fantasy!
Our guided fishing trips are ideal for individuals and families alike and, if you're looking for a challenge, fall is our prime moose hunting season too. Plus, with our cozy lodging that strikes the right balance between rustic charm and modern amenities, even your down time will feel like a fall dream.
Give us a call at 701-262-4560 to book your next fall getaway today!