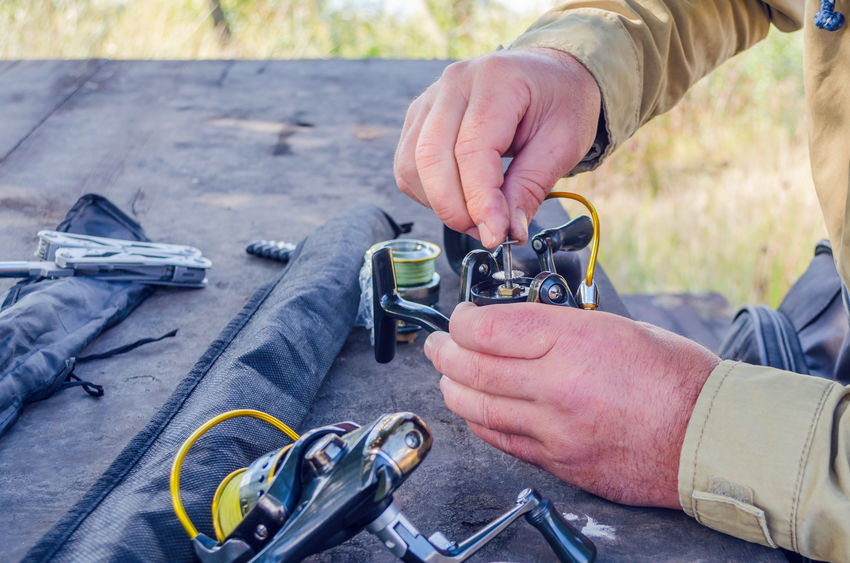 Every fisherman knows that without the right gear, your chances for success on the water plummet. Quality equipment is not a cheap investment, so you'll want to take proper care of your tools in order to make them last as long as possible.
Over time, exposure to water, dirt, debris, and grime from repeated excursions to your favorite spots can cause damage to your fishing reel. Regular cleaning and maintenance are the only way to prevent this. Follow these simple cleaning steps to keep your reel in good shape, so you can continue using it for years to come!
Step One: Disassemble your reel.
For the most effective results, it's important to clean the parts of your rod and reel individually. This includes the reel cover, spool, center shaft, drag knob, etc. Make the cleaning process more efficient by taking your reel apart before you begin.
Step Two: Use a mild solution to thoroughly clean each component.
You want to take care to use a product that is compatible with the fiber and plastic materials that make up your fishing reel and its parts. Warm water with dish detergent is a simple, but effective solution. For your reel bearings, we recommend using lighter fluid to remove the extra buildup of dirt that tends to accumulate on these areas.
Use a toothbrush or small paintbrush to gently scrub and rinse each component of your reel. Don't submerge the reel itself, but rather rinse with a cloth or by cupping water onto it, so water doesn't get into the gearing systems and cause damage. Fully dry each part with a soft cloth or let it air dry before moving onto the final step.
Step Three: Oil and grease.
After your reel is dry, apply a light coat of grease or oil to your rod guides, the main shaft, handle knobs, ball bearings, and the rest of its components using a small brush. Wipe off any excess grease when you're finished. This step is essential for keeping your gear well-lubricated to prevent damage and ensure it continues to function properly.
Once your equipment is sparkling clean and ready to use, you'll be itching to get it out on the water. Treat yourself to some of the best fishing in Canada and book a guided trip at Lawrence Bay Lodge! Our location offers some of the best freshwater fishing around for multiple species, including trophy northern pike.
Give us a call at 701-262-4560 to book your next fishing adventure!