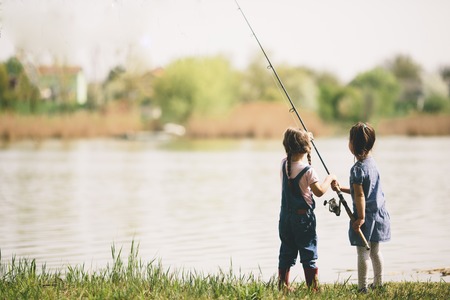 One of the best parts of fishing, whether you're an enthusiastic angler or just an outdoorsman who likes to head to the lake a few times each summer, is sharing it with your kids. You probably still remember your first family fishing trip like it was yesterday—maybe it's even what sparked the love you have for fishing that endures to this day!
Make your child's first time out on the water just as unforgettable by knowing what you need to do (and what you need to avoid) to make their first fishing experience a positive one!
DO keep the gear simple.
You can't expect your kids to be master fly fishers or bait-casters on their first trip, and if you do then it won't be fun for anyone. Ease them into the sport with straightforward equipment and basic technique.
Instead of trying to show them the nuances of the complicated systems you like to use, opt for a cane pole or spincasting reel they'll be able to handle more easily. Make sure their rod is appropriate for their size—3.5-5 ft is a good length, or you can even get a rod specially made for kids!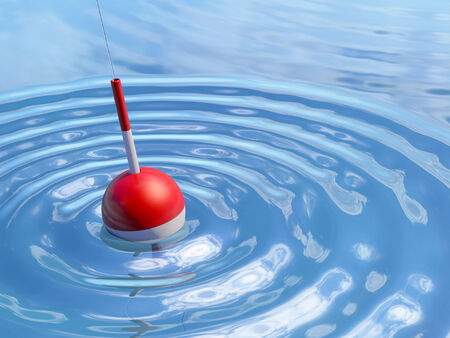 DON'T skip the bobber.
A bobber will help your child see their bait more easily and give them a more exciting experience watching for a bite! You may need to attach a split shot between the bobber and the hook though, to help keep the bait/lure submerged.
DO choose the right location.
Pick a spot for your child's first fishing trip that is family-friendly and ripe with opportunity for a catch—like the wide-ranging and versatile Reindeer Lake! The more fish in the water, the better their chances.
Make sure you have easy access to a bathroom, snacks, drinks, and other activity options in case your child gets bored after a few hours and wants to switch things up.
DON'T forget to teach them.
Remember, your kids are there to learn, not just to stare at a bobber. Be ready to keep them busy while you're waiting for some action. Teach them about the rules and safety regulations of the sport and your location, different casting techniques, and a little bit about conservation while you're at it!
Kids have a lot of questions, so be patient and ready to answer. Part of making their first fishing trip a memorable experience is teaching them something new, especially if they're already eager to learn.
DO make it fun.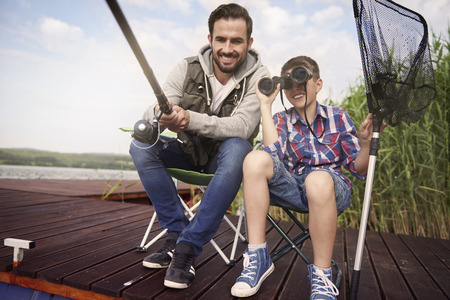 That's what a family fishing trip is all about, right? Fun! Have activities planned for before and after your excursion—like an easy hike or a stop at a nearby diner—and something to do while you're watching for a bite.
Let them take 15-minute breaks to run around or grab a snack, to help maintain their interest. If you're two hours in and they decide they're bored, don't force them to stay on the water.
DON'T lose sight of why you're there.
Above all, remember to be patient, understanding, and flexible with your children. Their first fishing trip is about spending valued time together and enjoying their experience, not catching the biggest fish. Keep the atmosphere positive and encouraging, so they look forward to their next chance to get out on the water with you!
For a fishing trip that's fun for the whole family and filled with opportunities for a catch, Lawrence Bay Lodge is your ideal destination. Book a guided fishing trip to show your kids the ropes, then head back to our cozy lodge for some good food and to relax in our comfortable cabins.
Contact us today to reserve your spot and get excited to introduce your kids to the wonders of fishing!