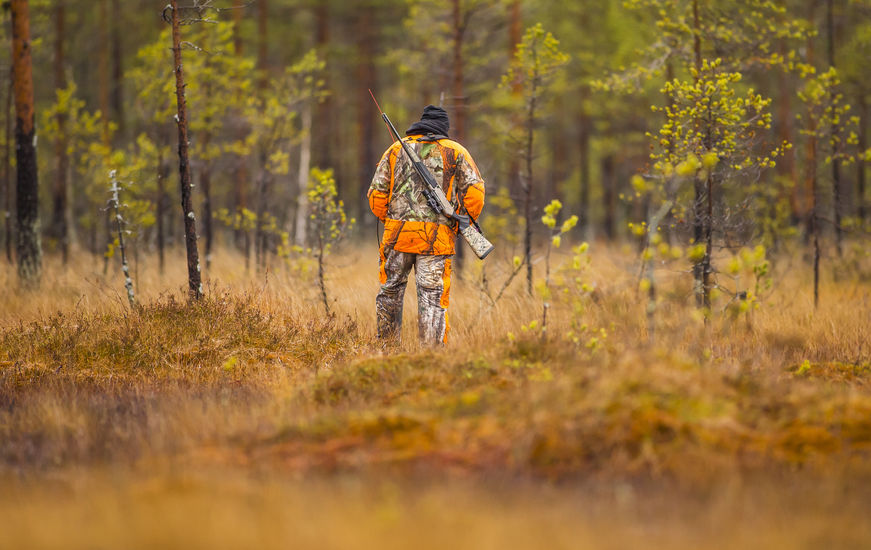 Well, you did it. You finally booked that guided moose hunt you always wanted to do and now your trip is just around the corner! You're about to embark upon the experience of a lifetime. So, how do you make sure everything goes according to plan? The same way you do with any hunt—you prepare.
Even if you're a seasoned hunter during deer season, going on a guided moose hunt will be a little different. It requires serious preparation and research. You have to know your game and ensure you have everything you need to bring home your prize while staying safe and comfortable. Fortunately, we know a thing or two about moose hunting here at Lawrence Bay Lodge. Check out our packing list guide to help set yourself up for success on your guided moose hunt!
Clothing
The last two things you want to be while you're out in the field hunting for moose? Cold and wet. Not only will your experience be unpleasant, but your discomfort will likely be distracting and deter the focus you need to bag game this challenging.
Check the weather before your trip and choose your clothing accordingly. Think warm, lightweight, and moisture-wicking. Fleece and polyester (not cotton) are your best bet. You'll want to have a full base layer, mid-layer, and warm white or orange outer layer you can easily remove if necessary. If you have the room, throw in an extra shirt or pair of long underwear for good measure. Don't forget your rain gear, hunting boots, gloves, and a hat too.
Camping Gear
Locating and taking down a moose is probably going to take more than just an afternoon. You should be prepared to camp, either in specified accommodations or directly out in the woods. The gear you bring will depend on the type of lodging your guided hunt offers. If you'll be camping overnight in the field, for example, you'll need a warm, compressible sleeping bag and a tent.
Enough food and water to last for the duration of your trip is also a must. Be sure to plan your meals based on the appliances you'll have access to (or pack portable ones to prepare in the field). You will also want to bring personal items to make your hunt comfortable, such as toiletries, a cellphone with portable charger, camera, and maybe even a book if you expect down time in the evening.
Hunting Supplies
Before you buy and pack your hunting equipment, you should touch base with your guide to see what they will be bringing for you. If they'll be carrying a few hunting essentials with them, you can leave yours at home to lighten your pack.
Think about the tools you'll need to locate, track, take down, and haul in a moose. Of course, you'll need your weapon, whether a gun or a bow, and plenty of ammo. Depending on your technique and location, a few other hunting essentials to pack might be: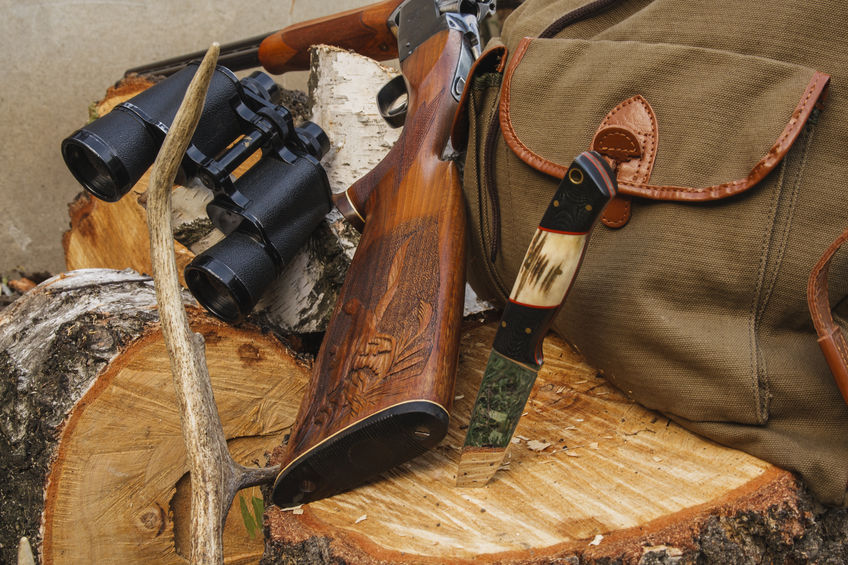 Knives for gutting, skinning, and cutting meat
Rangefinder
GPS
Spotting scope
Binoculars
Game bag and/or cart
Rope
Tape measure
Other hauling supplies
Backpack large enough to carry everything
Safety Essentials
Never overlook the importance of safety supplies when you head out on a hunt. You never know what could happen out there, and it's best to be overprepared than underprepared and in danger.
Start with a first-aid emergency kit that has everything you need to treat basic wounds and ailments. Then, pack flashlights, a headlamp, extra batteries, and a lighter to start a fire. Next, grab your compass, a little bit of cash or a credit card, personal ID, hunting licenses, game tags, and other paperwork, and any prescription medications you will need.
Did you know the hunting grounds at Lawrence Bay Lodge offer some of the best moose hunting opportunities in all of Saskatchewan?
With our guides there to help you as much or as little as you need, your chances of taking home a bull are 70% or higher. Hunters have the option of returning to our main cabin at the end of the night or, for the truly dedicated, staying overnight at a tent camp or one of our outpost cabins. Whatever it is you're looking for in your guided moose hunting experience, you'll find it with us.
Give us a call at 701-262-4560 to reserve a spot for your next moose hunting adventure!