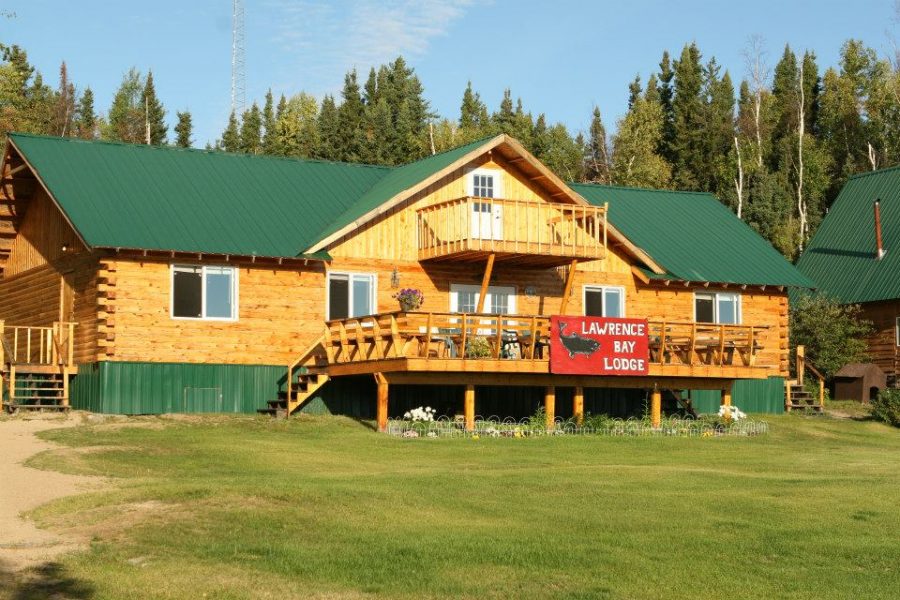 Whether for a fun family vacation or a relaxing solo getaway, a fishing lodge is a premier destination for excitement and comfort. If you're planning a fishing trip in Saskatchewan, you won't find a better location than Lawrence Bay Lodge.
Our first-class lodge offers superior fishing for vacationers of all ages and experience levels. When you're looking for a break from the hustle and bustle of everyday life, it's the perfect spot to escape to—and here's why!
Our fishing opportunities are some of the best in Canada.
Reindeer Lake, on which Lawrence Bay Lodge is located, is filled to the brim with species for every level of fisherman. Here you'll find lake trout, arctic grayling, walleye, and the mighty northern pike. With our state-of-the-art equipment (floatplanes, transom boats) and knowledgeable Cree fishing guides, you'll have to try hard not to catch a fish!
Thanks to our catch and release program, you'll have a good shot at reeling in a trophy fish.
Lawrence Bay Lodge is known for having some of the largest northern pike in Saskatchewan. We've had guests catch pike up to 53 inches long and over 35 pounds! Not to mention the trophy-size lake trout and grayling too. Our guides will supply you with the gear you need to succeed on the water and—if you need it—teach you the best ways to bag your prize.
We provide comfortable lodging with modern amenities.
A lot of people want the thrill of an outdoor adventure without the whole "roughing it in the woods" aspect of living. With our accommodations, you get the best of both worlds. Our cozy natural log cabins are outfitted with hot and cold running water, a heating stove, electricity, flush toilets, and a shower to keep you comfortable.
They offer the perfect tranquil atmosphere for you to relax in after a fun day out on the water and a home cooked meal at the lodge, where we provide breakfast and dinner in addition to your tasty shore lunch.
For the unforgettable fishing adventure you've always dreamed of, head over to Lawrence Bay Lodge this summer!
We'll be happy to show you firsthand why guests choose to return to us year after year to scratch that fishing itch. Contact us today to book your next fishing trip!