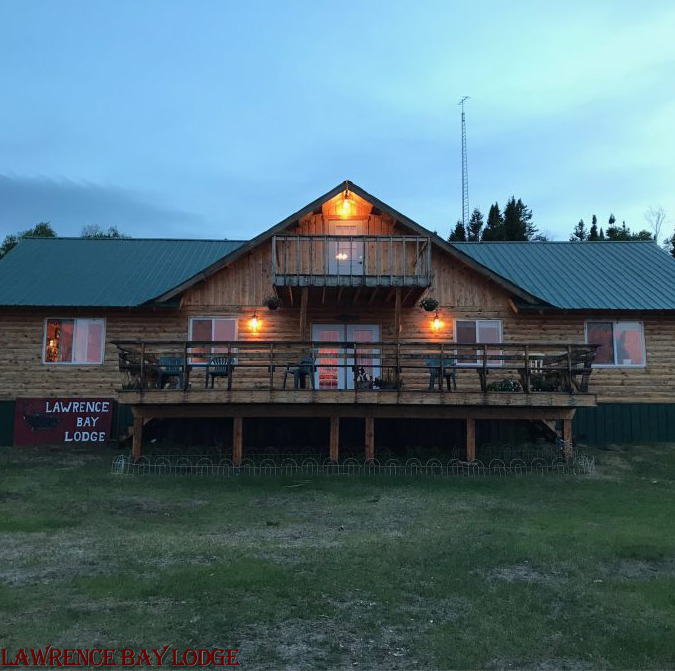 For anyone who fishes regularly or who is interested in trying out the sport, the thought of booking a trip to a fishing lodge has likely crossed your mind. If you've never been to a lodge before though, you might be wary about whether or not the experience is worth it. Beginners often worry they won't have the skill to enjoy it or keep up. Seasoned fishermen, on the other hand, sometimes have the opposite concern that it won't be enough of a challenge for them.
The truth is that planning a trip to a fishing lodge is a great idea for anglers of all skill levels. Take a look at some of the things you're sure to love about the experience—no matter where you're at in your fishing journey!
For Beginners:
High fish populations make success more likely.
One of the draws of a fishing lodge is that they're located on waters with plenty of fish to catch (otherwise how would they attract anyone?!). Many lodges go to great efforts to sustain their fish populations, such as Lawrence Bay's catch and release program, specifically so their guests have a better chance of reeling something in.
Fishing guides can show you the ropes.
Fishing lodges often offer guided excursions with fishing experts. These instructors will provide (or recommend) the equipment you need, take you out on the boat, and teach you the skills you need to get started as an angler.
Get an immersive fishing experience.
What better way is there to get off on the right foot with fishing than surrounded by the beauty of nature and other anglers who want to learn and improve? The unique experience of fishing at a lodge will spark a deeper love for and connection with the sport.
For Experienced Anglers:
Challenge yourself to a new experience.
As a seasoned angler, you'll find that there are many opportunities at a fishing lodge for you to test your skill and try something new. Thanks to great care and preservation of fish populations, you often have a good chance at catching a trophy fish at a lodge. Or, you can try your hand at a new species, a new technique like fly fishing, or simply book a guided trip and see what the experts might be able to teach you.
Enjoy some dedicated and uninterrupted fishing time.
How often do you return home at the end of a fishing excursion wishing you could've spent more time out on the water? At a fishing lodge, you won't have to worry about anything besides fishing until the sun goes down! A planned trip will give you days away from your normal responsibilities and provide the perfect atmosphere to just focus on honing your skill and doing what you love.
Take advantage of lodge amenities.
Half the fun of going on a fishing trip at a lodge is that it's also a relaxing getaway. They're sure to have top-notch fishing amenities, such as a fully-stocked pro shop, premier boats, and even float planes. Plus, you'll get to enjoy modern accommodations surrounded by nature, homecooked meals, and the camaraderie of fellow fishing enthusiasts.
Don't just take our word for how amazing fishing lodges can be; let us prove it to you with the ultimate Lawrence Bay Lodge experience!
When you book a fishing trip with us, you can expect access to trophy-sized Northern pike, ample populations of trout, arctic grayling, and walleye, expert guides, premier equipment, delicious meals, moose hunting opportunities, cozy modern cabins, and more! We'll be happy to show you what makes us one of the top fishing destinations in Canada.
Contact us today to book the adventure of a lifetime!