The winter months can be difficult for avid outdoorsmen, constantly being trapped inside by inclement weather. Truly dedicated nature lovers, however, are always finding different ways to get outside and soak up the sun, even when they're trudging through the snow!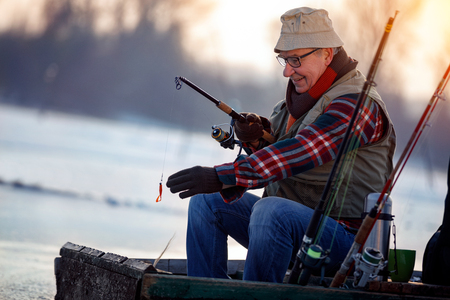 If your sport is fishing, then you're in luck. Cold weather doesn't bring the fishing season to a halt, it just requires a few adjustments and a little more preparation. Prep yourself for the busy fishing season by honing your skills and putting in a few hours on the water this winter!
1) Choose the right spot.
Your regular fishing spots might not be as reliable for a good haul in the colder months as they are in the spring and summer. Water current levels and flow change more rapidly and frequently in the winter—two factors that greatly affect where the fish go and where they stay. You're going to want to research ideal fishing locations in your area for this time of year.
Be sure to stay up to date on the state of the currents in these spots to give yourself the best chance at a worthwhile catch. Avoid high currents and high flows, as the fishing will be more difficult and conditions more dangerous for you.
2) Timing is everything.
Just as you might have to deviate from your usual fishing locations, you may have to alter your normal fishing schedule as well. Do your best to plan your winter fishing trips to accommodate expected and current weather conditions. This is both for your safety and to optimize your opportunity for success!
Being aware of how weather affects fish activity can prove to be an excellent advantage to you. In the winter, you should note that fish generally feed more actively right before a cold front and slow down after it hits. So, if you see one coming up in the forecast—head out to the lake! You'll also want to take advantage of any sunny days that come around, as fish will move closer to the surface to soak in the warmth.
3) Fish slowly.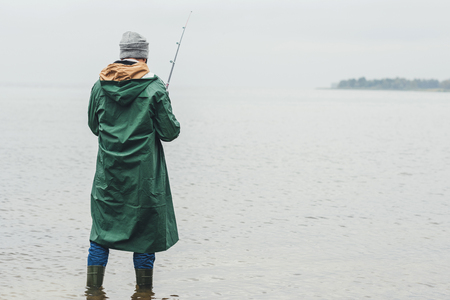 You may be tempted to move around on the bank to keep warm, but you're more likely to catch something if you slow down!
Many species of fish eat less in the winter, as their metabolism slows down to help them retain heat. This means they won't have the energy or inclination to chase a fast-moving lure. Try keeping your bait to one small area for an extended period of time to attract a bite.
4) Use the right bait.
Speaking of bait, you might have to make some adjustments to the type you use when fishing in the winter. Live bait will be far more effective than a lure in cold water.
Because live bait has a natural reaction to the cold—slower movement—it'll be more enticing. A fast-moving lure might spook the fish and move too quickly to offer them an opportunity to catch it. If you're adamant about using lures, choose something with feathers or hair. These lures will maintain movement in the water more easily in the frigid temperatures and move more naturally with the current.
5) Stay safe.
Outdoor activities require extra preparation in winter weather, and fishing is no exception! Dress in multiple layers to keep yourself warm and dry for the duration of your trip. Take extra care to protect your face, head, and extremities, as these areas lose heat the fastest.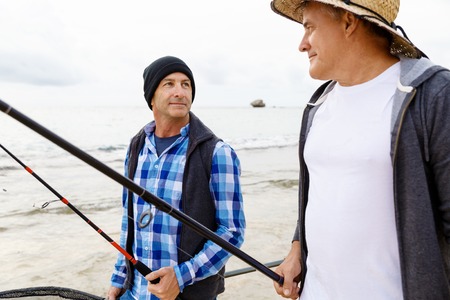 Pay attention to the forecast when you have an outing coming up and stay updated on current weather conditions, so you can avoid getting caught in a dangerous situation unexpectedly! Also, if you can, always fish with a buddy in the winter. If you do go out alone, be sure to at least tell someone where you're going, when you're leaving, and when you're expected to return.
Eager to start planning your first fishing trip for when the off-season is over? Book a fishing experience with Lawrence Bay for the beginning of our 2020 season! Our location near Reindeer Lake in Northern Saskatchewan is filled with opportunity to reel in a trophy-sized Walleye, Arctic Grayling, Trout, and Northern Pike.
Call or email us today to learn more about our guided fishing trips, cozy accommodations, and everything else we have to offer!