People love hunting for a lot of different reasons. It's a great way to spend time with nature and take a break from the hustle and bustle of the world. It promotes mental relaxation and allows you to channel some of your more primitive instincts in an exciting, liberating way. But did you know that there are actually quite a number of physical health benefits to hunting too?!
Hunting is a challenging sport, but it pays off in more than a couple of stimulating hours and maybe some game. Check out some of the awesome health advantages you experience every time you venture out on a hunt!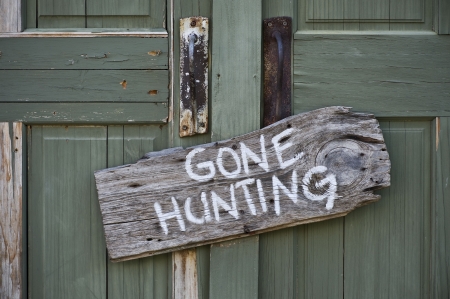 Hunting improves your balance.
Balance is one of the most important skills it takes to become a successful hunter. Each trip requires you to stand perfectly still in one spot, sometimes for hours on end. A hunter also has to maintain a shooting and aiming stance when tracking a target. Keeping your body still and stable for a prolonged period of time exercises and helps build core muscles and improves your posture as well!
It's a great form of exercise.
Holding up a rifle or bow and arrow for hours at a time is definitely going to give your muscles a good workout. Carrying all the equipment needed for hunting in general, sometimes for long distances, will challenge your body to help build and tone your muscle, as well as improve your endurance. Don't forget the cardio you'll work in as you track your target and run to keep up and hopefully retrieve it!
Shooting boosts your adrenaline.
The act of shooting and the excitement of hunting are great adrenaline boosters. Adrenaline is a hormone that signals the liver to breakdown glycogen into glucose that fuels your body—giving you more energy and a better workout. Adrenaline also plays a significant role in stabilizing blood pressure, preventing heart disease and diabetes, and even fighting obesity!
Hunting is a good source of nutrition.
The ultimate goal of hunting is to triumphantly return home with some game! Game meat such as venison, turkey, moose, and more is a great form of lean protein. When you hunt your own meat in the wild, you can also be sure that it's good quality. These animals have a healthy, organic diet and roam freely, which further enhances their health and thus the quality of their meat.
Don't just take our word for it though. Head out on a hunt and reap the health benefits yourself! At Lawrence Bay Lodge we offer experienced guides, expansive hunting grounds, convenient accommodations, and an excellent location to help you take home that bull moose or bear you've had your eye on. Contact us today to book your stay and learn more about the Saskatchewan hunting experience at Lawrence Bay Lodge!