Mark and Michelle Hornick visited Lawrence Bay Lodge from Toronto, ON for some northern pike fishing and they got what they came for! Check out the 45 inch pike they caught last month: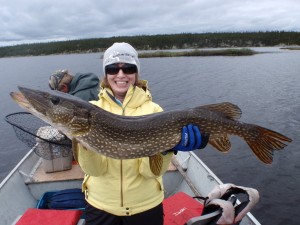 That's a beautiful catch there and Michelle is deservedly happy with it! But that's not all, they also got a 46 incher, take a look!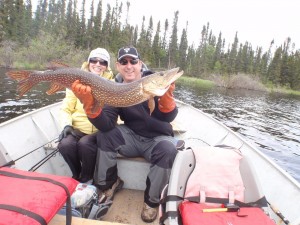 Both of these catches are absolutely perfect! You just gotta love when you go out and get exactly what you came for!
Hopefully we'll have some photos from August up soon. The fish have been biting and our guests have been more than happy. Keep checking in and make sure to contact us if you have any questions.
Also, if you stayed at Lawrence Bay Lodge and have a fishing, hunting or general story that you'd like to share, let us know! We'd love to share it on our blog.