In the next few posts, we're going to feature some photos of catches from our guests at Lawrence Bay Lodge. The northern pike are biting like you wouldn't believe and we have some proof! Check out the great catches from Dan Greene on July 23!
First, we have his 41 inch northern pike, not the biggest, but still quite a beauty!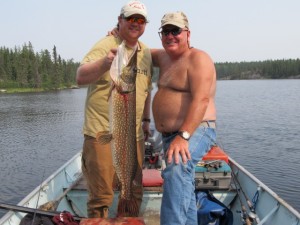 But, that's not all, Dan caught two other fish that day, both bigger than the one above!
Here's his 43 inch northern pike: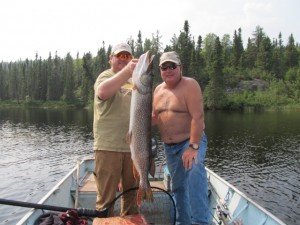 It's amazing how 2 inches makes such a world of difference! But, what about 6 more on top of that…
Here's a rare beauty, a 49 inch northern pike. Just 1 inch shy of 50!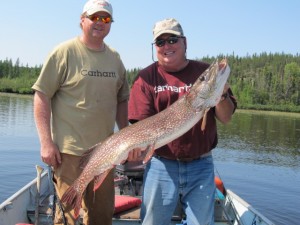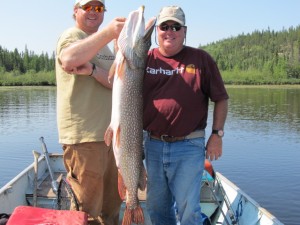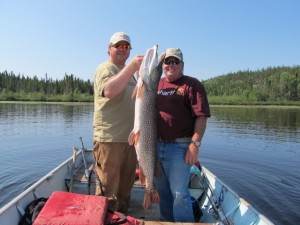 That's a catch to write home about! Keep checking in to see some of the other incredible catches from this summer and contact us if you're interested in staying at our Saskatchewan fishing lodge to get a big one like these for yourself!