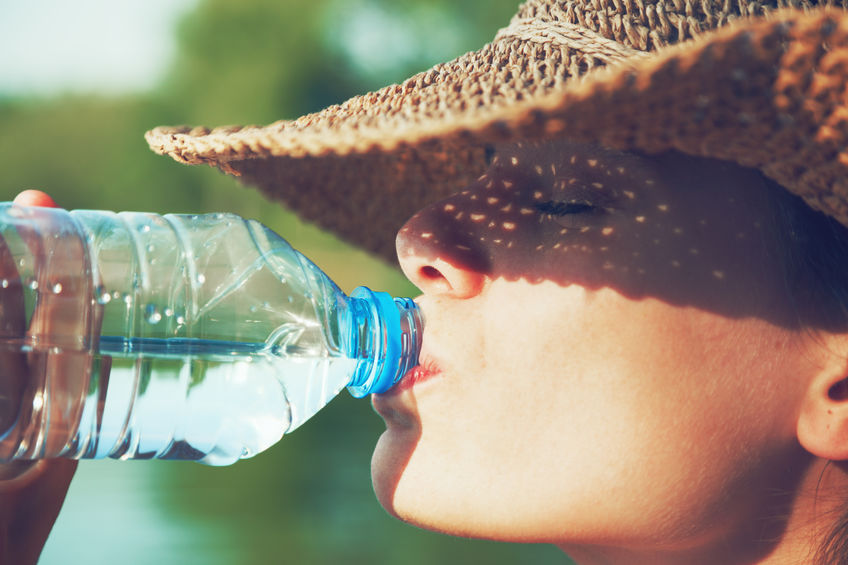 Summer is a popular time for families, individuals, and even experienced anglers to head out to the water for some fun and relaxing fishing. With the beautiful weather and long daytime hours, it's not hard to understand why everyone wants to spend time in nature trying to reel in their first (or 100th) catch. The only downside to summertime fishing? The heat.
While a shining sun and cloudless sky may seem like an invitation to pack your tackle box, they often make for scorching conditions that can become dangerous if you aren't prepared. Protect yourself from the heat so you can focus on your game by taking these summer fishing precautions below on every trip!
Avoid midday fishing.
The easiest way to beat the summer heat? Avoid it! The sun and air temperatures are at their peak as noon approaches and for the few hours after. If you hit the waters early in the morning, later in the day, or even at night, you'll avoid the worst of the heat and might even have a better chance at a catch. Fish don't like the heat either, so they'll be more active during these cooler times of the day. Plus, there will probably be fewer people out at this time vying for your game!
Hydrate, hydrate, hydrate!
When you're participating in any outdoor activity during the summer, one of the most important steps to take to protect yourself from heat illness is to stay hydrated—and fishing is no different. Stock up on plenty of cold water on the boat and make a conscious effort to drink it throughout the day. The more you sweat, the more you need to replenish.
It's easy to get wrapped up in the thrill of fishing and forget, but the key is to drink constantly. If you only drink when you feel thirsty, you'll already be starting to dehydrate. You'll also want to avoid alcohol and sugary drinks that dehydrate you faster.
Wear the right protective gear.
A lot of inexperienced anglers make the mistake of thinking the best outfit for fishing on a hot day is shorts, sandals, and no shirt. While you might think less clothing would keep you cooler, appropriate hot-weather clothing will be far more effective at fighting the heat.
Lightweight fishing shirts, for example, are specially designed with good ventilation and to wick moisture away to keep you cool and protect your skin from the sun's UV rays. Pair your shirt with convertible fishing pants that you can zipper off and on when you need a break from the sun beating on your legs. Don't forget a good pair of sunglasses, full-cover shoes, and of course, plenty of sunscreen to apply throughout the day!
Find some shade.
Another avoidance tactic, fishing in shady areas—or at least taking a break in the shade at midday—is a good way to protect yourself on a hot summer afternoon. If you know it's going to be a scorching day but you don't want to forgo your trip, fish in smaller rivers and streams that have more shaded spots (like overhanging trees and high banks). Again, fish don't like the heat either, so they're more likely to be lurking in these shady refuges as well. Move your boat along the stream to target different spots and keep the air around you flowing for a refreshing breeze.
Stay up to date on weather conditions.
The only way to truly beat the summer heat is to prepare for it. You should be checking weather before your fishing trip anyway, to help you determine the best spots, equipment, bait, etc. for the conditions. But it's especially important in the summer to keep an eye on how the temperature and humidity level is looking throughout the day. If they look too high, don't risk it—the fish will still be there tomorrow or next weekend.
When you plan a fishing trip at Lawrence Bay Lodge, we'll make sure you have everything you need to survive those sweltering summer days and have your chance at a trophy catch! Our experienced guides can advise you on what you need to stay safe in the heat and let you in on the best tactics for catching fish in the conditions you're facing. Plus, they'll make sure you get a break when the midday heat hits with a delicious shore lunch.
Contact us today to snatch up one of our remaining summer spots before they're gone!