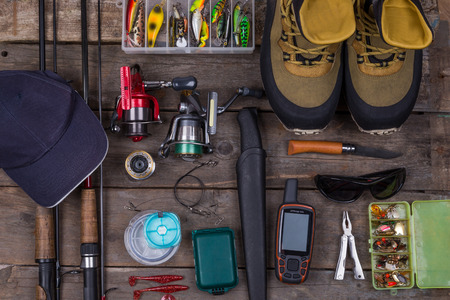 For those anglers who spend their spring, summer, and fall squeezing in as much time at the lake as possible, winter can feel like it lasts forever. You're eager to get back out on the water and reel in your next big catch—we get it!
Even if you can't get out on a fishing trip for the next couple months, there are plenty of ways you can gear up for the upcoming season. Try shifting your focus to these tasks during the off-season so you're ready to go when that first fishing trip of the year comes around!
Get organized for the season.
Take advantage of the down time you have right now to go through your inventory and evaluate your fishing supplies. Get rid of what you don't use (no matter how painful it is to admit) and anything too old or damaged to function properly. Start a list of what you'll need for the season.
After you've determined which supplies you're tossing, organize what you have left. Sort your bait, hooks, lures, and other tackle by size, color or other relevant categories and find a place for it in your tackle box. You'll be thanking yourself when spring comes around and it's easy to find everything you need!
Maintain & restock your gear.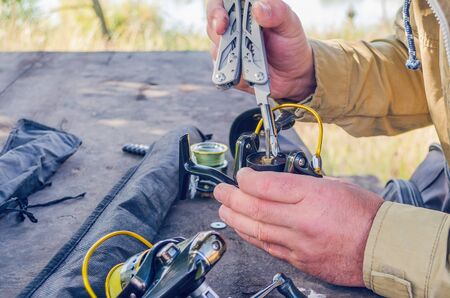 Now that you've sorted through what you have, spend some time taking care of your equipment. Regular maintenance is important for maximizing the lifespan of some of your most expensive gear. Clean your lines, re-treat waterproof gear, polish your reels, repair salvageable lures, and ensure everything else you have is in good working order.
Next comes the fun part—head to the store to replace anything that you couldn't repair, ran out of, or want to try this season!
Learn new skills and practice old ones.
Have you always wanted to learn how to switch hit with your rod? Or master "walking the dog"? The off-season is the perfect time to explore and get comfortable with new angling skills!
Try out new fly patterns, research casting techniques, and read up on the newest tips for target practice. With all the how-to articles and video tutorials available online, you'll have no shortage of resources.
There's no reason you have to limit yourself to just reading about it though. Practice your new abilities and brush up on your old ones right in your own backyard or garage! Or, you could even find a spot for quick winter trip if you're really itching to get back out on the water.
Plan & book your fishing trips for the season.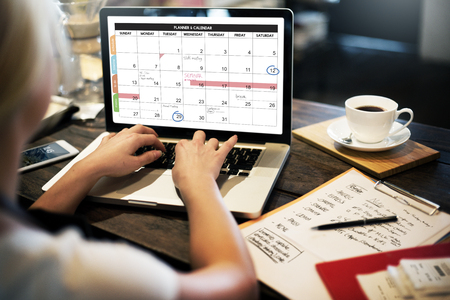 It's a good idea to decide early which destinations you want to hit and what events you want to participate in for the new fishing season. Lodges, guided trips, tournaments, and other competitions fill up quickly. Guarantee your spot by booking now!
This slow period is also a good opportunity to research ideal bodies of water in areas you've always wanted to explore. You might even find a great spot right around the corner you never knew was there! Knowing where you're fishing (and what you're trying to catch) will help you prepare and make the most out of your time on the water next season.
When it comes to planning your next fishing trip in Saskatchewan, there's no better destination than Lawrence Bay Lodge!
Our guided fishing trips and lodging accommodations are perfect for solo anglers and for the whole family. Schedule your first trip of the season with us and experience the incredible fishing opportunities Reindeer Lake has to offer!