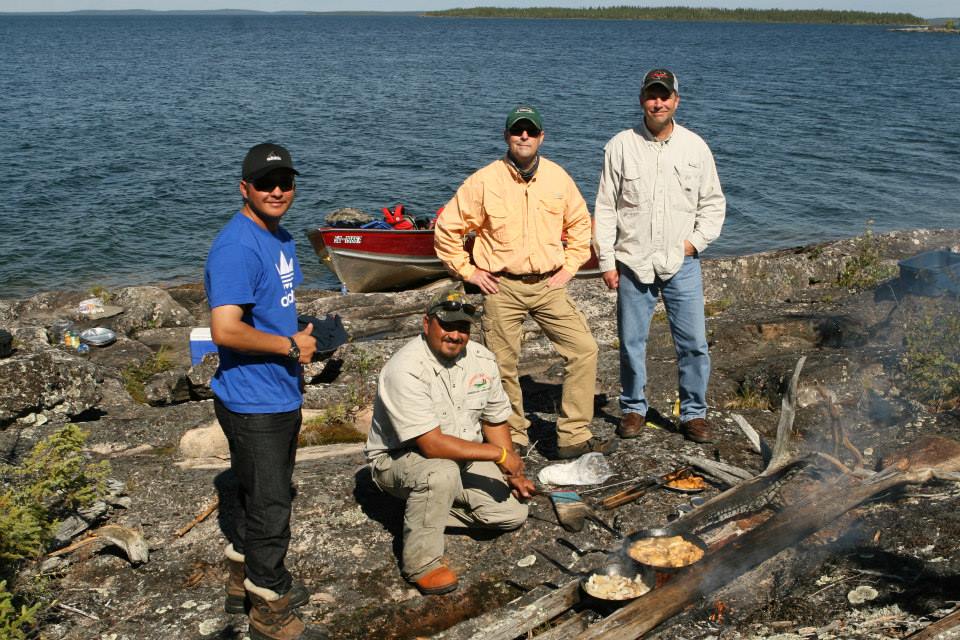 One of the most impressive things about fishing as an activity is its versatility. A fishing trip can be a relaxing solo getaway, an exciting family vacation, or even a fun and productive company retreat.
If you're a business owner or leader in the workplace, you probably already know a little something about the importance of planning corporate events for your team. You might be surprised, however, to learn how the refreshing atmosphere and unique experience a guided fishing trip offers can benefit you and your organization!
1) Remind employees why their jobs matter.
A day or long weekend spent out on the water surrounded by the beauty of nature is the perfect opportunity for you and your employees to get away from the day-to-day monotony of your jobs and be reminded of the bigger picture. Coming together away from the office environment is a chance to rediscover your purpose as a company and outline shared goals that remind employees why their role in your mission is important.
2) Get to know your team on a level playing field.
Spending time in a new, shared environment with employees opens up new doors for team building and bonding. Even with a guide, fishing is an opportunity for individuals to demonstrate unique skill and strategize together. When you eliminate the pressures of office hierarchy and competition, employees and leaders can grow more comfortable with each other (and work together more productively when you do go back to the office). You may even learn something new about one of your coworkers!
3) Celebrate hard work and accomplishments.
A team that works with great dedication and skill deserves to be recognized and rewarded for what they do. A fishing charter is a memorable way to give employees a break while also showing them that they are valued. Use this time together to reflect on individual and team achievements and open up a constructive discussion about areas in need of improvement.
For a thrilling experience your employees will continue talking about long after they're back in the office, book a corporate fishing trip at Lawrence Bay Lodge! In addition to ample fishing opportunities, Reindeer Lake can provide you and your team with the serene, inspiring environment you need to embrace new perspectives, promote creative thinking, and build stronger relationships with one another.
Contact us today to schedule your company trip and give your employees the adventure of a lifetime!